Find the best selection of led party supplies at sparkleponies
At Wormtown we sell something for everything for everyone ranging from jewelry, tapestries, handmade batiks, hand carved and painted wood and metal art, and crystals.
Very Beautiful Things,   Fine Global Arts – wholesale unique sterling silver, bone and gemstone jewelry, from around the world, sterling silver and gemstone rings starting at $10-15.
Meraki Rame offers entirely handcrafted copper crystal jewelry and creations. The process of electroforming allows us to blend nature and science, growing copper onto various natural materials in many creative and unique ways. Each piece is one of a kind- made with care, patience, and a deep love for our craft.
Danny Steinmans Big Picture:
Danny Steinman is a widely published psychedelic rock-n-roll artist. His designs are as wild as they are colorful. His refusal to play by the rules, not even his own, has yielded an artistic product and signature style that is uniquely his own. Danny has done work for many major national touring acts such as Twiddle, Phish and Stick Figure. Danny's art is available in original form, prints/posters, stickers and collectible pins.
Drum Classes/Parties and Events/ Sales and Repair!
Hooked Productions/Live the Life you Love Clothing.  Sustainable apparel for men and women, made in usa.  Inspired by music, adventure and love.
Essential Therapeutic Grade Oils for the Mind, Body and Soul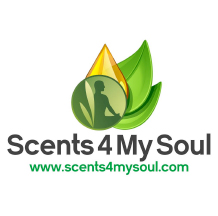 Local Color NYC is a pop-up shop housed in a retrofitted delivery truck. We exclusively carry local artisans and American-made clothing. The goal of the boutique is to feature and promote independent makers and American manufacturing. Consumers are often faced with the choice of buying expensive, designer garments from American producers or buying clothing made as cheaply as possible using overseas labor. We believe that shopping American made should be fun, easy, and affordable.
Sterling Silver and Gemstone Jewelry including Rings, Pendants , Necklaces , Earrings , Bracelets and more rings . Also, selection of pewter and crystal pendants.
Apparel and accessories, hand printed on Long Island since 2004.
Small family business making high quality wooden gifts and toy items. Wooden puzzle boxes are our most selling products so far and liked by all age groups. Our versatile usage and wide range of colorful unique designs makes it a favorite and perfect gift for loved ones for many occasions.
Dharma Imports practices ethical trade. We have been working with many of the same individuals and families for many years~ relationships cultivated in friendship and mutual respect. Master pattern masters and tailors are well paid, work normal hours  in healthy, well lit environments.
Women's clothing, glassware, incents, tapestries & more.
Stand out with unX Jewelry and stand up for independent artists! Unmarked Industries is dedicated to producing a quality product and reducing the carbon footprint of the fashion industry! We make all of our pieces from recycled metals and ethically sourced materials right here on Long Island!
No more climbing ladders to clean gutters with LeafFilter™, a comprehensive gutter protection system that is guaranteed to keep your gutters clog free. LeafFilter™ is Gutter Protection Perfection™!
Canbiola, Inc. is a US Company specializing in the sale of a variety of Cannabidiol (Hemp) based products such as oils, creams, moisturizers, chews, vapes, isolate, gel caps, concentrate and water. Canbiola is developing their own line of proprietary products as well as seeking synergistic value through acquisitions in the Hemp Industry.