A complete list of all of our food vendors will be available soon…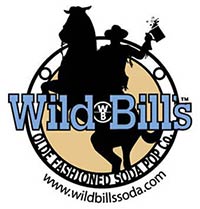 WILD BILL's SODA BOOTH
Wild Bill's Soda Booth is truly a one-of-a-kind experience for both young and old. Walking up to our western-themed wagon of soda taps is enough to get your taste buds flowing…and that's just the beginning! With nine authentic, great tasting and naturally carbonated flavors to choose from, half the fun is picking which flavor your thirst fancies. And we know how to quench a thirst!